Out of stock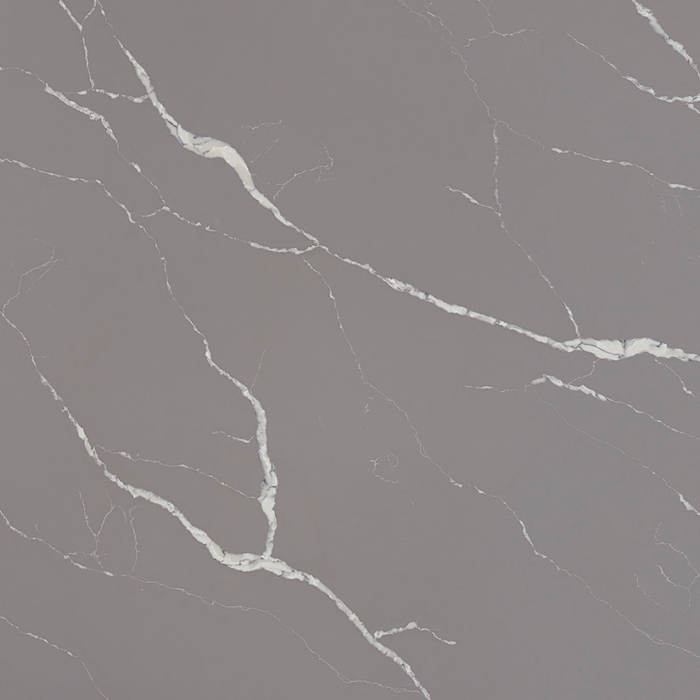 Spruce up your space with Calacatta Laza Grigio, an exquisite quartz that blends contemporary elegance with timeless beauty. Featuring a dark gray background and delicate milky white veins, these quartz countertops provide a sense of luxurious charm, reminiscent of natural soapstone. Meticulously crafted, they boast impeccable quality and durability. This sought-after quartz is highly resistant
With its warm white background and evenly distributed veins, Carrara Delphi Quartz is a simple, sleek, and luxurious addition to any space. The naturalistic vein pattern was inspired by Carrara marble, bringing old-world style to modern designs. Quartz is an incredibly durable material and is scratch, stain, and chip-resistant. Carrara Delphi Quartz is also low-maintenance
Manhattan Gray Quartz features a soothing gray background with darker yet subtle specks for added dimension. This quartz achieves a fresh contemporary look while offering durability, low maintenance, and versatility. Use it to create quartz countertops, kitchen islands, shower surrounds, and accent walls throughout homes and commercial properties.
The perfect match! Carrara Mist offers the visual appeal of exquisite marble with the low maintenance and durability of quartz. A creamy background is highlighted with subtle specks and veins that add interest and depth to any design. Ideal for creating beautiful cream quartz countertops, backsplashes, and wall accent projects in both commercial and residential properties, the neutral look of Carrara Mist suits both contemporary and modern designs.
Finely-grained jet, sterling, and fog grey swirl through ivory, alabaster, and white in this refined and sophisticated granite. Silver Cloud is suitable for granite countertops, floors, walls, and backsplashes. This durable material can be used in interior and exterior installations and in both homes and business settings.